SAFE Elementary Before and After School Program Evaluations
NITA M LOWEY 21st CCLC (SAFE Before and After School Program) External Evaluation Reports
The program shall undergo a periodic evaluation to assess the program's progress toward achieving the goal of providing high-quality opportunities for academic enrichment and overall student success.
The results of evaluations shall be used to:
refine, improve, and strengthen the program or activity, and to refine the performance measures
made available to the public upon request, with public notice of such availability provided
used by the State to determine whether a subgrant is eligible to be renewed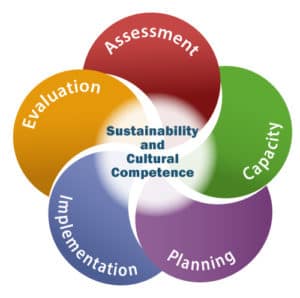 Prevention Programming; Process and development, parent and youth training; community assessment, community planning organizational services.
We NyECC provides general workshops and trainings at no or low cost to partners and community members,as well as, specialized workshops as needed. NyECC is available to provide trainings and classes on a variety of prevention topics that include substance use and abuse (tobacco, alcohol, other drugs, energy drinks/alcohol energy drinks).  Other trainings and workshops include, grant writing, Diabetes Self-Management, Yoga/Qigong/Martial Arts, Mental Health, Suicide Prevention/Intervention, Child Safety Seat installation/inspection, Crib Safety, DUI/Traffic Safety, and others.
Med Return containers at the following locations:
Desert View Hospital, 360 S. Lola Ln, Pahrump, NV 89048
Healthcare Partners, 1397 S. Loop Road, Pahrump, NV 89060
Nye County Sheriff's Office 1520 E Basin Rd, Ste 102, Pahrump NV (Call for appt.)
Nye County Sheriff's Office 101 Radar Road, Tonopah, NV 89049
Esmeralda County Sheriff's Office 233 Crook Ave, Goldfield, NV 89013
Lincoln County Sheriff's Office, 225 Justice Way, Pioche, NV 89043
Wellness Classes offered in Pahrump and Tonopah
From time-to-time NyECC will offer a variety of no-cost workshops that are topic specific:
Diabetes: we offer the Stanford Diabetes Self-Management 6-week program, as well as, the National Diabetes Prevention Program (DPP) funded by Centers for Disease Control (CDC).
Mental Health First-Aid: we offer an 8-hour training as a single day or over a period of 2 days
Child Car Seat Inspections & Installation: the coalition has a number of certified technicians that can properly inspect all child safety seats and install no-cost seats to those that qualify. Contact NyECC at 775-727-9970 to learn how to schedule an inspection or installation
SRAE- Teen Outreach Program (TOP)
Contact Amanda Balog at 775-727-9970 Ext. 221 or amanda@nyecc.org to sign up for classes.
This program focuses on youth development ages 13-24, assisting them with emotional management, leadership, community service learning, and building self-confidence. Delivered over 12 sessions.
Grant number is 2202NVSRAE
PREP – Positive Prevention Plus (PP+)
Contact Amanda Balog at 775-727-9970 Ext. 221 or amanda@nyecc.org to sign up for classes.
This program focuses on healthy relationships, adolescent development, and pregnancy prevention. Delivered in one 8 hour course.
Grant number is 2101NVPREP
Quitting tobacco is a process. Whether you are thinking about quitting, are not yet ready to quit, or have already quit, Nevada Tobacco Quitline can help you with each step of the way.